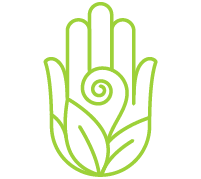 There is a wide array of benefits for members through the membership packages.
Our membership benefits include:
Community Forum
Access to a community forum to share ideas, techniques, and resources. Learn through our experts on a friendly one-on-one basis and enjoy the support of a group that supports and believes in you! Connecting and creating relationships is one of the best ways to enrich your practice and your life. The Community Forum will give everyone a place to meet and share knowledge, experiences, and news. You will be able to reach out at all times to discuss any challenges you have, any successes you would like to share, and you will always feel part of a group that is dedicated to the same mission.
---
Library
Avail yourself of a rich library of spiritual works with the most up-to-date wisdom teachings recommended by Master Sha and senior teachers from all over the world. Lifelong learning is essential to having an active and rich professional life and to doing your best for everyone who comes to you with their life challenges. It is very important to nourish your own soul and develop your practice by regular readings of spiritual works recommended by Master Sha and the senior teachers in the mission. We can never learn enough and this special library will regularly offer you profound wisdom from a great variety of uplifting spiritual voices.
---
Education
Training programs for different membership levels, so that every member can grow and develop a higher understanding. Training and developing your practice is a wonderful, never-ending aspect of being a professional. As a member of the association, you will have access to a variety of training programs that will help you grow and continue to reach higher and higher levels of understanding. There is no limit to the depth of this practice and the association will support each member in lifelong training.
We provide Training Programs for each different membership level, based on where you are in your journey so that every member can grow and develop a higher understanding.
We also create and provide Training Programs for volunteers so that they may understand their roles and are fully equipped to satisfy the expectations of their role.
---
E- Journal
Every member receives a quarterly e-Journal, created and curated carefully by the editorial team to serve the community and to address vital issues of concern. The quarterly e-Journal will keep you up to date on all of the latest teachings and new and innovative practices.  With the e-Journal you can be certain that you will always be informed about any important developments that will affect your practice.
Members also receive the opportunity to write articles–by approval–and access to older Journal issues within the archive of our e-library.
---
Events and Meetings
Attend Annual In-Person Conferences with all members
Attend annual conferences to join together and share knowledge and experiences and build relationships that create an active, dynamic, and evolving field. A yearly reunion is one of the most important ways to strengthen the profession and to develop our knowledge and skills. A thriving profession calls for its members to be constantly advancing their knowledge and creating networks of connections. Meeting each year to renew our relationships and to form new ones is a deep and boundless source of learning and an opportunity to grow individually and as a group. Our annual meetings will also bring attention to our profession as a strong and thriving field.
---
Mentoring
The core of our association is developed on the basis of providing great support and mentoring for all members, depending on where you are in your career. Master Sha's vision includes making it possible for every practitioner to fulfill their highest potential as professionals. To that end, the association will provide ongoing mentoring sessions for individuals and groups.
Each member has an equal opportunity to choose a Mentor and/or Mentoring group, given the availabilities.
---
Sponsorship Opportunities
Members will be able to avail themselves of special sponsorship opportunities when they are made available.
---
Discounts
Members receive special discounts on selected events, training products, and other offerings. To thank you and acknowledge your commitment to your profession and the association, we are happy to offer numerous special discounts on selected offerings. We hope this will help you to build your knowledge and your practice.
There are also benefits for organizations or groups who join the program.
---
Website endorsements and features
Each member of the Association is featured by location on our website, which allows potential clients to find you. This is an essential key to reaching out to the public and for developing your practice. Having a listing in the association directory gives people the assurance that you are a dedicated and certified professional in the field. It shows you are a currently active member of the community and can be trusted to be working according to standard practices.